We've officially entered the holiday season. 'Tis the time to pore over gift guides as you dream of the sea of objects you can (but mostly can't) afford. We pretend we're shopping for stocking stuffers and hanukkah surprises for other people, but really we just want to lavish in the beauty of both realistic and utterly unrealistic gift ideas.
So, indulge you we shall. Below is a list of over 20 possible treats for you, your loved ones and the occasional white elephant. Enjoy.
For the design and DIY-obsessed:
1. A Pantone watch ($119) Who wouldn't want to wear a splash of lemon chrome or radiant orchid on her wrist?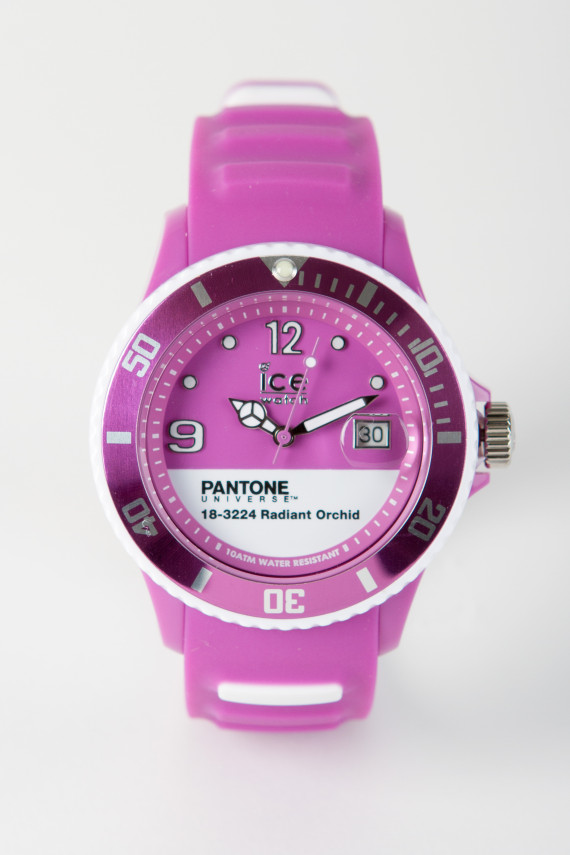 via Pantone
2. An Old School Coffee Set ($70) From the Los Angeles studio WM Craftworks, this is a handmade item for your poshest caffeine-consuming pal.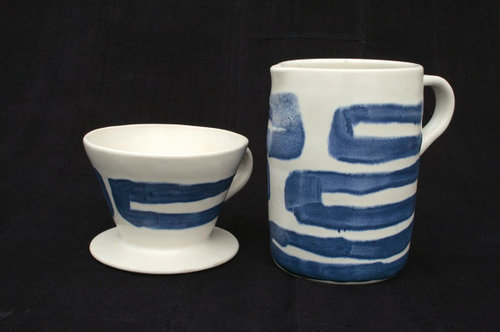 via
Craft Folk & Art Museum Shop
3. Bigshot DIY Digital Camera ($125) This is a camera for photography lovers who want to know, precisely, what's inside their camera. Fun aspect: the recipient of this gift gets to assemble the camera herself.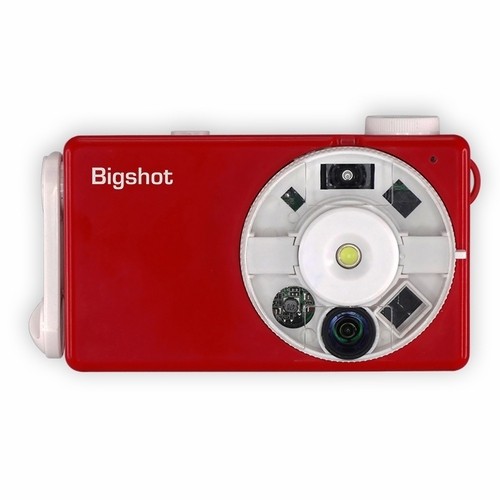 via Whitney Shop
4. Richard Upchurch Looper Voice Recorder ($60) This is a simple voice recorder that let's you document sound (red=record), play it back (black button), loop the sound (toggle the switch), and adjust the speed and pitch (dial the knob).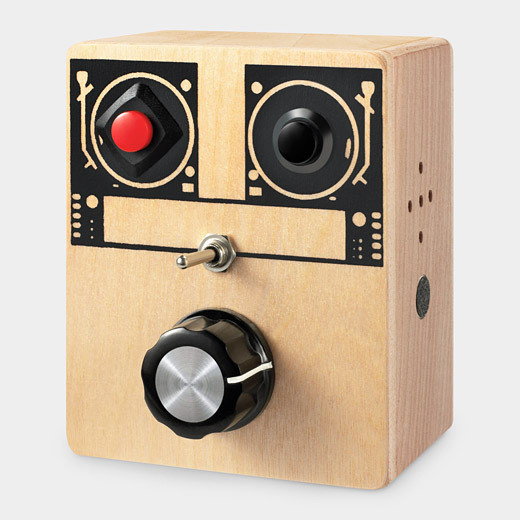 via
MoMA Store
5. Bamboo Stylus ($34.95) There are tons of apps that make artistic creation on a mobile device possible. This bamboo stylus will make the experience even greater.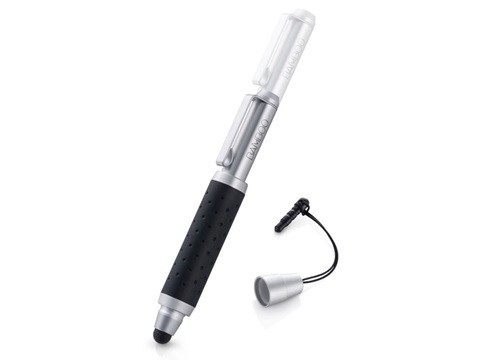 via Wacom
6. Kengo Kuma Moleskine ($39) For Kengo Kuma, finding balance between nature and the artificial world meant erasing architecture altogether. This monograph-as-Moleskine dives into his life, art and theory.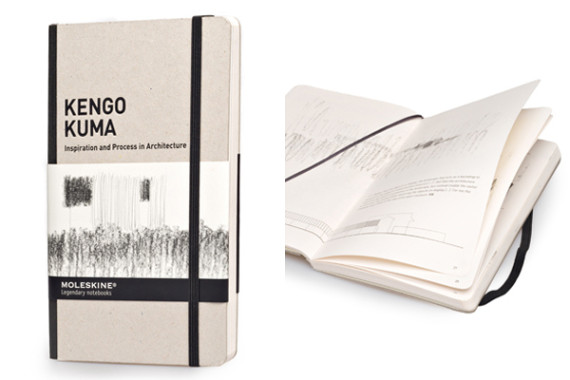 via Moleskine
7. An Inspirational Mug ($14.92) Listen to the mug. And "Don't F*cking Procrastinate."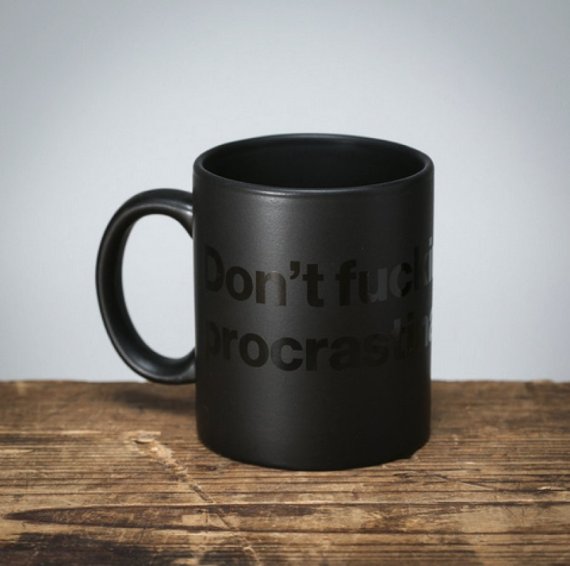 via Cool Material
8. Original Art from Etsy ($75) Ray gun, anyone?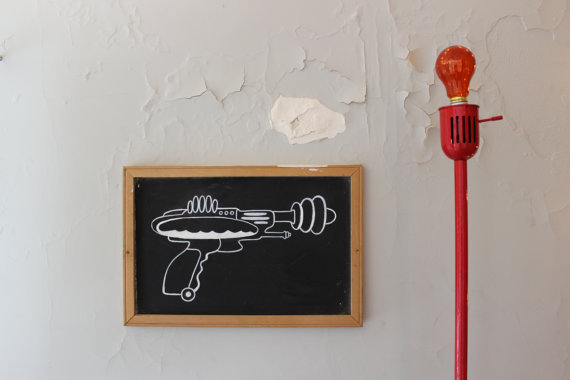 via Globe Supply on Etsy
9. Art School Dropout Pouch ($15) Heat-cured and hilarious.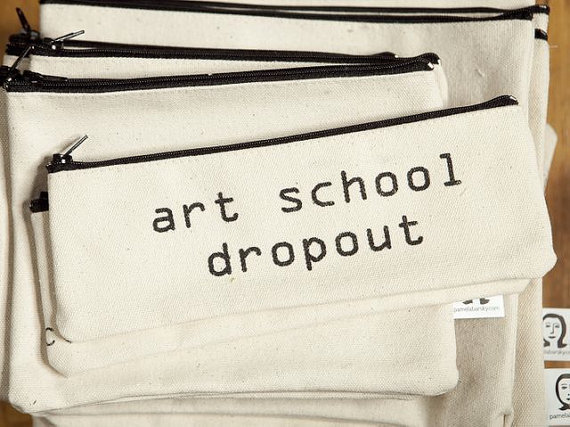 via Pamela Barsky Shop on Etsy


For the art history buffs:
10. A Maurizio Cattelan Lipstick Umbrella ($48) Ditch the typical midnight black umbrella and face the rains in style. Cattelan style.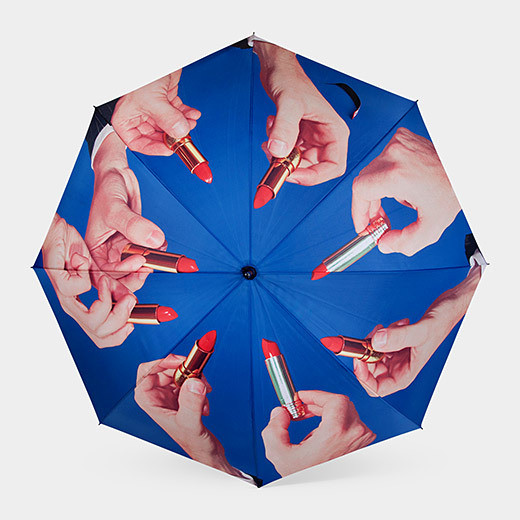 via
MoMA Store
11. Sol LeWitt Yarmulke ($36) Sol LeWitt made murals beautiful. Now his minimalist rainbow can sit upon your head during Hanukkah.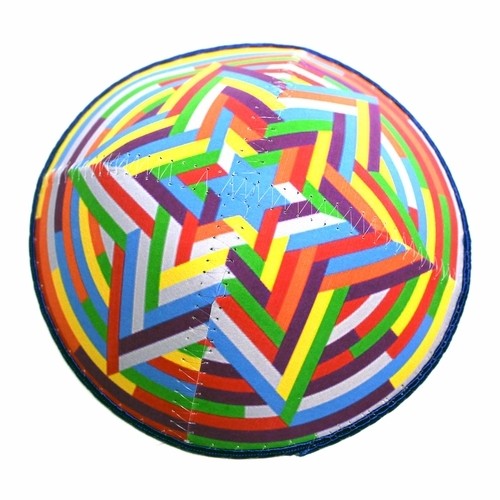 via
Whitney Shop
12. An Andy Warhol Idea Journal ($13.99) Behold, 112 pages of Warhol illustrations and quotations, with lined and graph pages for you to add your own ideas.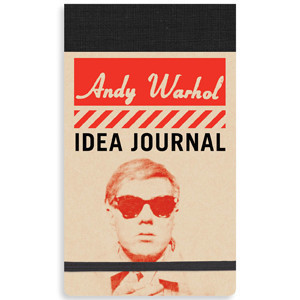 via
MOCA Store
13. Dali Pop-Ups ($29.95) It's Salvador Dali in three dimensions, need we say more?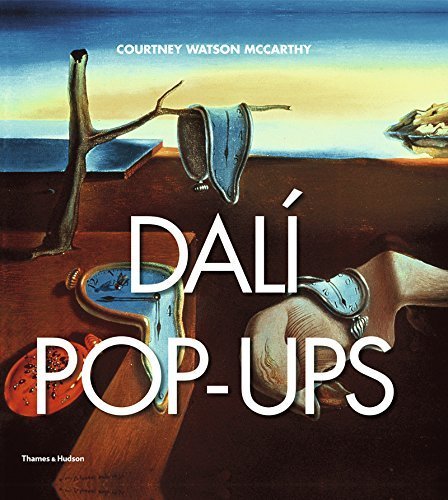 via
Thames & Hudson
14. A Wassily Kandinsky Tie ($50) Give the gift that keeps on giving -- a "Several Circles"-inspired tie.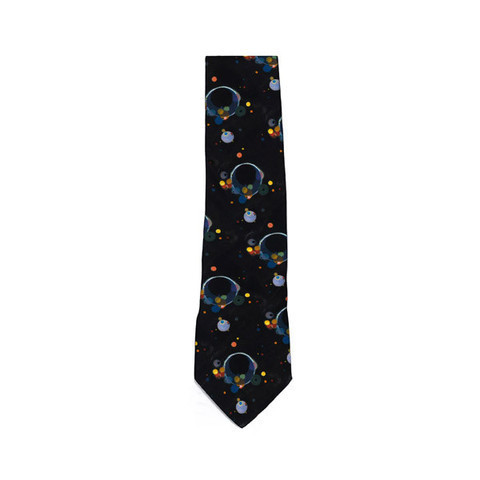 via LACMA Store
15. Venus is Flawless T-Shirt ($12.95) Boom.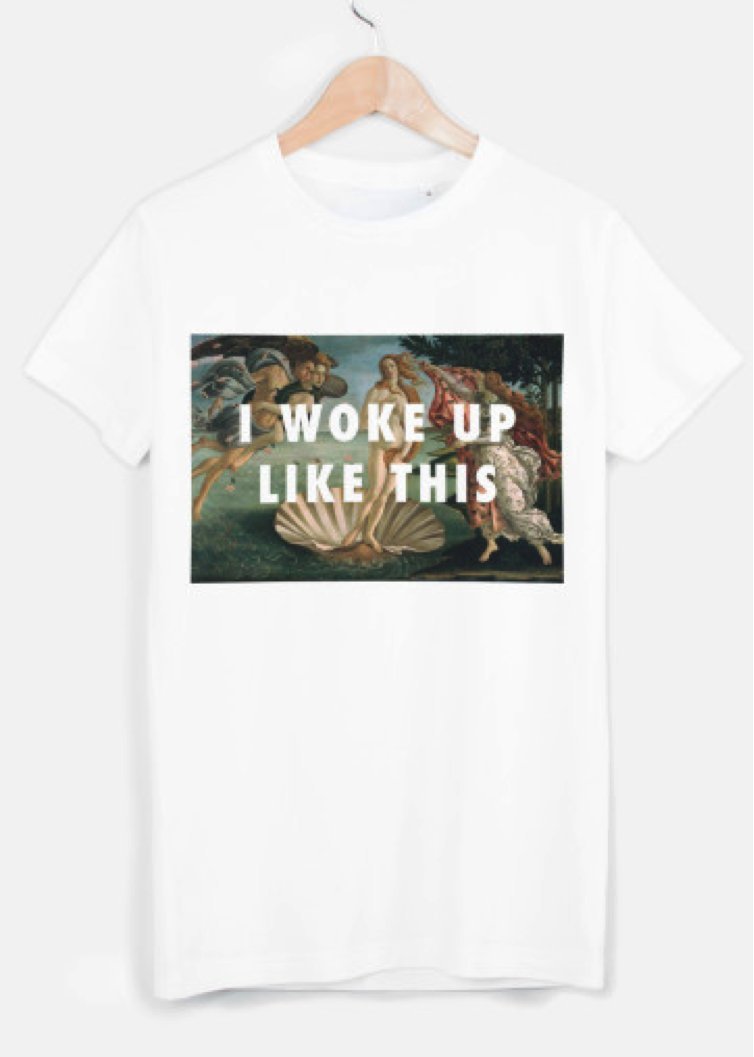 via Rad.com


For the friends who literally have everything:
16. A Sterling Silver Condom ($475) Yup, this .935 argentium sterling silver sculpture is just promoting safe sex. Happy Christmas!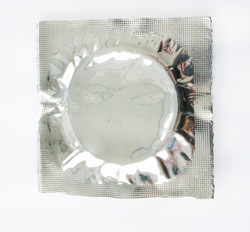 via
the New Museum Store
17. Pet Portraits ($150) Because your mom and dad's tiny Boston Terriers deserve to be framed.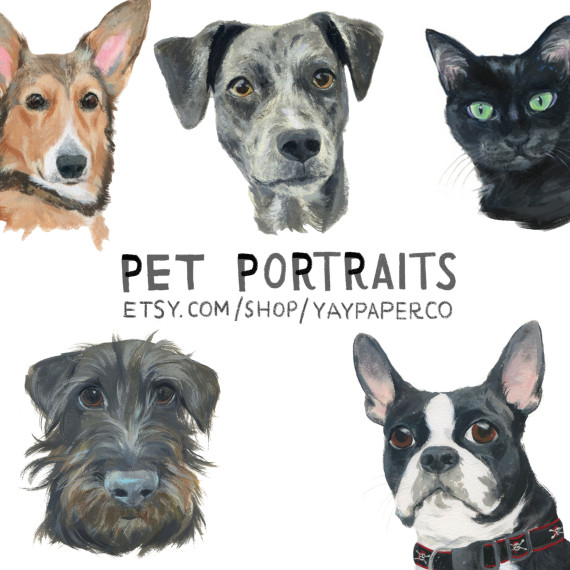 via artist Maryl Rowin on Etsy
18. These Orthopedic Platforms Gifting Arielle de Pinto's Marigold Crochet Platform Sandals will ensure originality.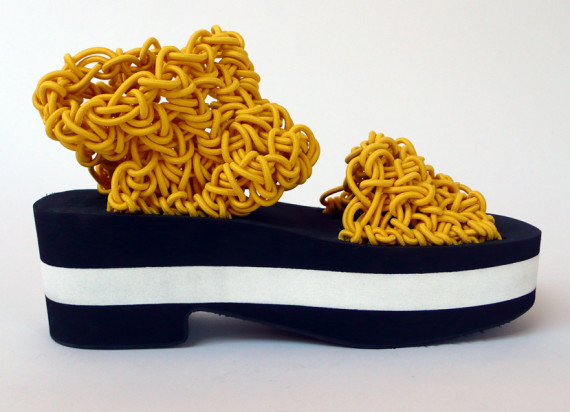 via Ooga Booga
19. The Complete Zap Comix Boxed Set ($450) If you have $450 to spend on comics, this R. Crumb masterpiece should be at the top of your list.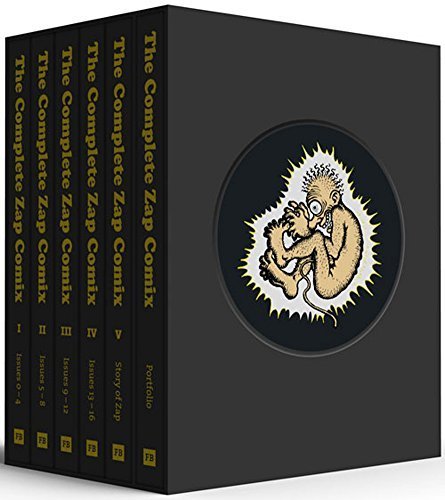 via
Amazon
20. An Infected Blanket ($300) Designed by Phillip Stearns, this blanket actually outlines the complete genome of the H1N1 Influenza virus. "Each pixel represents the coding for an amino acid based on a direct mapping between the DNA and color values."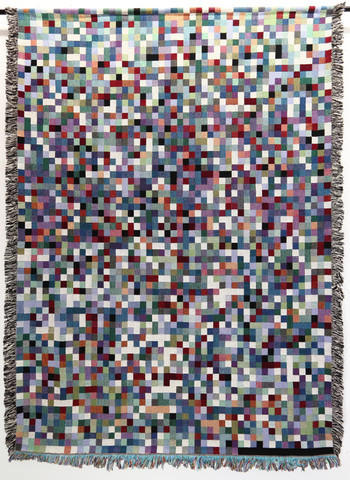 via
the New Museum Store
21. Gilbert & George Plates ($97 each) Gilbert & George love incorporating their lovely faces into art. Why not dine upon their visages too?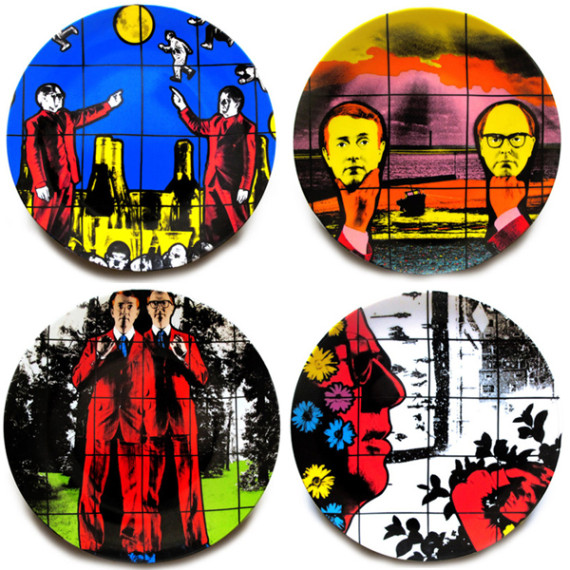 via LACMA Store
22. A Custom Bust ($225) Send a photo, receive a 9.5-inch tall bust.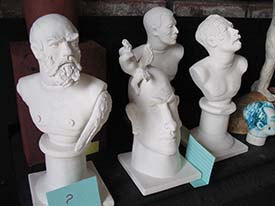 via
Ceramicland on Etsy
BONUS: A Nude Art Calendar ($50) Don't ask questions, just support a fine community of arts writers (#nude).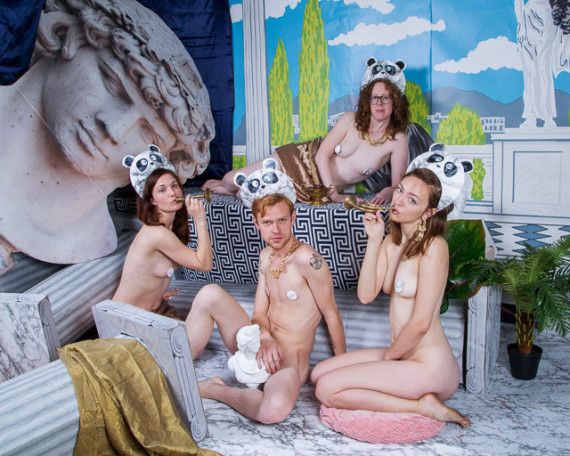 via Art F City